In case you hadn't noticed, the Olympics are on. The stand out moments for me so far have been:
The Opening Ceremony.
As I switch the on the telly, I'm greeted by a small dark haired boy holding a small Greek flag, walking around the stadium to some stirring orchestral music. I tear up. Everything after this is a blur.
Paula Radcliffe in the Women's Marathon.
The hype surrounding her race in the UK Media was bordering on the devotional. The Publishing Company my flatmate works for held off publishing her book until after the Games – a quarter of the it unfinished so Paula could write about her win. Hotly tipped as the favourite we watched her slip from second to third and then into forth place. And then Paula stopped and burst into tears. It was one of the most heart-wrenching moments of live TV I have ever seen. She looked so lost. I wanted the boy with the Greek flag to come and give her a cuddle.
The Men's Athletics.
For all the obvious reasons (thank Zeus for spandex!) but especially for the crowd that started booing after the Russian, Alexei Nemov, was given a low mark following his spectacular performance on the high bar. To be fair he did wobble on his landing but the ten minutes it took to settle the crowd felt wild and dangerous, as if the entire Olympic Committee could be undone by an unruly mob.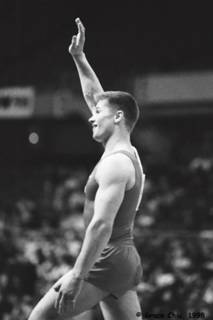 And if you're wondering what the athletes do to relax, well, hopefully at least some of them are doing it
greek style
.